Search Engine Marketing Company in Chennai
Search engine marketing, or SEM, is the most successful way to expand your business in an increasingly competitive marketplace. Online advertising was never more relevant, and search engine marketing is the most successful way to advertise your goods and develop your business.
Enquire Now
Enquire Now
Find your place on your customer's Search
Expert professionals
QuickSpiders boast of our team of professionals who are well- experienced in the field of digital marketing
Timely delivery
We at QuickSpiders believe in creativity but also in timely delivery of the work.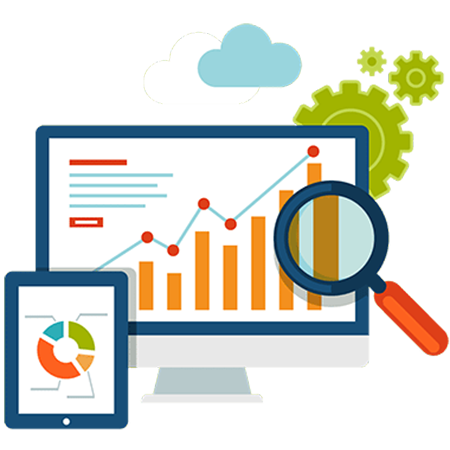 High Quality Work
Our team strives towards excellence constantly and do not go for anything less than perfect.
Excellent client support
We ensure to create a friendly relationship with each one of our clients as our work is based on mutual trust and understanding.
Advertise your company or brand in Search Engine!
Search Advertisements
Search advertisement is the best way to create a lot of brand awareness. We start with understanding the business and find the relevant search terms that people use to find related product/ service. Creating a relevant search advertisement depends largely on choosing the right keywords. We at QuickSpiders are one of the leading Search Engine Marketing service providers in Chennai. Our services include-
Keyword analysis and finalizing the relevant keywords
Creating the advertisement on Google ads platform
Choosing the target audience who get to view the ad
Studying the performance of the advertisement
Tweaking it as per requirements
Display advertisements
A more attractive version of advertisements, display advertisements are visually appealing and the targeting ability is much better. Unlike search advertisements that show up only when people search using relevant search terms, display advertisements simply show up to the chosen target audience, irrespective of what they are browsing. QuickSpiders have the best team of professionals who are well versed with display advertisements, we are the best SEM companies in Chennai. Our services involve-
Finding the target audience
Creating the advertisement that is captivating
Connecting the advertisement to an amazing landing page that converts visitors to prospects.
Studying the performance of the advertisement
Tweaking it as per requirements
Shopping Advertisements
Shopping advertisements as the name suggests are the products based advertisements that works best for e-commerce industries. These paid advertisements are displayed on top of the search results to those people who search for relevant products. Shopping advertisements are basically displaying products by clubbing pictures of the product and pricing details. At QuickSpiders, we are well versed with creating the perfect shopping advertisement to get your sales to rocket up. Our services involve-
Starting with understanding the business and the products being sold
Procuring the perfect photographs of the products sold
Putting together a captivating advertisement
Studying the performance of the advertisement
Tweaking it as per requirements
Mobile App Advertisement
Today most of the business have their own mobile app for larger reach and attracting more customers. While creating a perfect app for your business takes a lot of time and efforts, it doesn't really end there. The word about the app needs to get out there and that is where QuickSpiders come into play. We are one of the leading SEM providers in Chennai and we have a way of creating the perfect ad for mobile apps. Our services include-
Putting together a perfect advertisement for your mobile app
Studying the performance of the advertisement
Tweaking it as per requirements
Remarketing Advertisement
Remarketing is a more targeted way of advertising a product or a service. Instead of displaying advertisement to random people or even a targeted group of audience, remarketing ads are displayed to those people who have already been on the website and checked out the products/ services. Understanding remarketing advertisement is pretty hard and QuickSpiders have a knack of perfecting the advertising game. Our services include-
Adding the remarketing tag to the website
Tweaking it as per requirements
Studying the performance of the advertisement
Fixing the costing of the advertisement
Creating a captivating advertisement
When it comes to success there is no shortcuts, but when it comes to digital marketing there are plenty of shortcuts which when used perfectly, can bring in a lot of success to your business. Search Engine Marketing is one of these short cuts to get your website to rank on top of the search results for relevant search terms or keywords. QuickSpiders is one of the best digital marketing companies in Chennai that provides SEM services.
Be it a large scale business or a local business, everyone needs a competitive edge to get started with. Search Engine Marketing is all about creating interesting advertisements and paying the google to display the ad on top of the search results for the target keywords. QuickSpiders has a group of trained professionals who are experienced, creative and excellent SEM agencies in Chennai. Our team is well versed with creating various types of advertisements based on the type of business and the type of product/ service being sold. So approach us right away to kick-start your sales with quality leads suing our top-notch SEM services in Chennai.
Keyword Analysis
Keyword analysis is the first and most important step towards creating an advertisement that actually brings results. There is no point in paying money to drive unwanted traffic to your website. Finding the relevant keywords that have the maximum search rate is the key towards a successful Search Engine Marketing.
Creating Advertisement
We start with understanding the pulse of the business to decide which the best type of advertisement to go with is. If it is an e-commerce company, shopping ads would fare well and in case of businesses that are old and famous, remarketing could help a lot. We at QuickSpiders know all about SEM and can make it worth every penny spent.
Analyzing Performance
Analyzing the performance of an advertisement is very important. You cannot simply put up an ad and hope that it will work wonders. It is important to stay on top of things and see how the ad is performing if you want to ensure that the money is not wasted anywhere. QuickSpiders has a dedicated team of professionals to analyze the performance of every ad and tweak it whenever necessary or if the ad isn't faring very well.
Tags
Web Development Company in Pondicherry
,
Web Designing Company in Pondicherry
,
Web Development Company in Chennai
,
Web Designing Company in Chennai
,
Website Designing Company in Chennai
,
SEO Services in Chennai
,
SEO Company in Chennai
,
SEO Company in Pondicherry
,
Digital Marketing Company in Chennai
,
Digital Marketing Agency in Chennai
,
Digital Marketing Company in Pondicherry
,
Digital Marketing Agency in Pondicherry