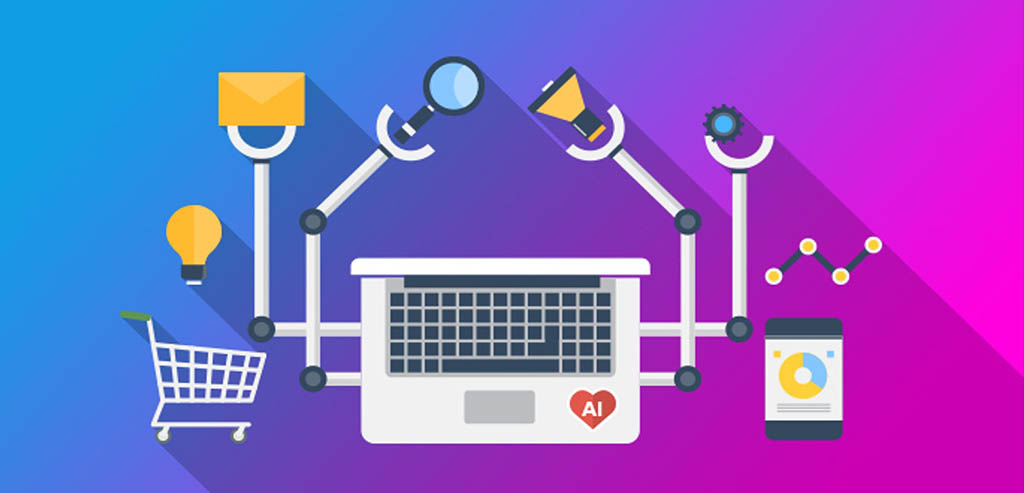 With AI 's support, i.e. Artificial Intelligence, the e-commerce industry can enhance customer experience with automation, target potential customers to boost sales, and recommend goods based on purchasing and browsing behaviour.
According to a Business Insider article, by 2020, early 85% of all customer interactions will be managed without human support. Considering this evolving phenomenon, many e-commerce companies have started using different types of artificial intelligence technology to better understand their customers, offering them the best user experience and creating more sales and revenue.
Customer-centered approach
Often, after browsing the website for a while, customers abandon their search and leave the website. This usually happens when customers can not find enough relevant product results. In such scenarios, AI can help a business with smart solutions.
By narrowing, conceptualizing, and finally enhancing online shoppers' search results, AI will help the e-commerce business tackle the problem. Using machine learning, an AI subfield, websites, and apps will have visual search elements that see the world as customers. Using advanced image and video recognition technology, it can help the business design and grow a customer-centric experience.
Experiences Chatbot
Ever witnessed a business' customer support services? How do you feel when your call is on hold, waiting countless minutes before you connect to the human agent? Annoyed, huh? You will then seek to contact the company via unlimited emails, hoping for a turnaround, which normally takes at least 48 hours. Such niggles cause bad user experience. Human Powered Live Chat and Artificial Chatbots are gaining momentum to advance customer service.
Chatbots are a computer program designed to perform auditory or textual conversations to automate communication and create customer experiences.
Using chatbots, businesses can offer customers literally 24×7 customer service along with personalized recommendations.
Identifies target market
AI also enhances e-commerce 's lead-generation capacity. AI marketing, pricing, and CRM applications will support predictive marketing. AI helps marketers meet customer demands by providing real-time services and query solutions. A business also gets predictive capabilities with AI by calculating customer buying probability.
Debate channels
AI offers conversational tools such as Amazon Echo or Google Home, enabling shoppers to perform a mission. Using Artificial Intelligence technologies such as Natural Language Understanding, shoppers can talk to a robotic machine to get answers to item queries.
Experience Virtual Mirrors
It is a software-based engineered entity that connects to the link for human communication. Using Artificial Intelligence, shoppers will digitally "try on" clothes to get an idea of what the product looks like in different colors. For example, Lenskart offers shoppers real-time mirrors to try various specs on-screen, giving them an idea of how they'll look like those specs in real.
Hence, Artificial Intelligence offers e-commerce companies a profit to improve user experience with virtual mirrors.
Management Appreciation
Artificial Intelligence enhances shopping by converting complex actions into commands to allow customers to find the exact product they are searching for.
Artificial Intelligence and Machine Learning offer shoppers exceptional consumer experiences. Today, e-commerce is booming and more and more customers are adapting to this online shopping trend. In such a golden scenario, Artificial Intelligence plays a major role in perceiving the buying behavior of shoppers to create personalized experiences. If you have an e-commerce corporation, contact the best e-commerce web development company in Chennai at a competitive price. To compete with e-commerce giants like Amazon, companies will embrace AI and inculcate Artificial Intelligence as soon as possible in their business processes.